Santa Cruz Electronics News for Sunday, May 19, 2013
What Are You Working On Today?
Your Projects For Today - May 17th, 2013:


Repairing a map display in the 911 center.
Restoring an old 1940's Ford truck.

Have a story to tell us?

Come visit and tell us! You just might find your story listed here!
Bay Area Maker Faire 2013, May 18-19th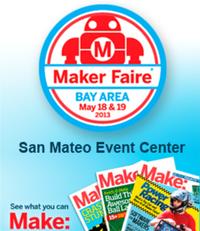 It's that time again!

The 2013 Bay Area Maker Faire is just a few weeks away. We're particularily exited this year, since we'll be helping at the Tormach booth, showing off the fun new CNC toys from Tormach. We'll have a PCNC770 Personal CNC mill on display. Our SCE staff, along with Tormach's staff, will be at the Tormach booth to answer your questions.

If you haven't yet been to a Maker Faire, you really should go. You'll be positively overwhelmed with the creativity and skills your fellow NorCal fabbers show off. Don't miss it, and come by the Tormach booth to introduce yourself to the SCE and Tormach staff. We want to hear about the cool stuff you are making.



Maker Faire website
Tormach CNC Machine Showroom Dealer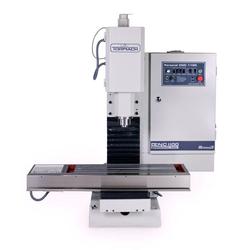 We're very pleased to announce that Santa Cruz Electronics is now a stocking dealer for Tormach CNC machine tools. Tormach is the finest machine tool builder in this great new field of Desktop Fab, and we're proud to provide a place for you to see and demo these spectacular CNC machines.

We'll be stocking Tormach TTS tooling, mill upgrades and accessories, cutting tools, materials and supplies for CNC fabrication to help you get going on your Fab projects. We'll have our first demo PCNC1100 set up and operating at SCE by the end of this month, with a PCNC770 to follow quickly. We're bringing in tooling and accessories now, and will continue adding to our stock as you tell us more about what you'd like us to have on hand for your projects. So, speak up, and we'll try to stock it if you want it!

Please contact us to schedule a personal demo, and to discuss how a Tormach CNC mill can improve your fabrication process for prototyping, light production, or just to trick out your garage for fun!

View Tormach products ....
New Item - TTS ATC Compatible ER32 Collet Holder
Sometime a larger tool is needed than can be held by ER20 or ER16 collet holders. If the shank happens to conveniently be 3/4in, then no problem, a Tormach TTS adaptor will convert it to TTS easily. If not, what to do?

An ER32 collet holder with a Tormach ATC adaptor is the solution. None were available on the market, so we adapted our own. We imported some good quality ER32 3/4in shank collet holders, added Tormach's TTS-ATC adaptor ring, and shortened and profiled the upper shank to work with the Tormach TTS system and the ATC.

These are in stock and available now from us.



Catalog Keyword: ER32-TTS
CAM software that is actually easy to use!

One of the biggest hurdles to the Desktop Fab new user is the complexity and difficulty of CAM software used to create your G-Code. If you're like me, you've cursed and struggled to make sense of the very optuse software that passes for 'user-friendly' in the CAD/CAM world. 'User-surly' is more like it...Those of us coming to this from the computer world can only shake our heads in wonder at the poor UI and lack of logical program flow, and absurdly expensive to boot...

I'd say it's time for something different..

Take a look at CamBam as an alternative. It is actually a snap to use, and has great features and functionality, and can be customized easily for your particular machining needs. I was able to import a DXF, assign MOPs, generate workable code for my Tormach without cracking a manual, and do it quickly enough to make a Christmas gift for my wife..all on Christmas Eve (yes, I was late!). I'm no machining wizard, just a user like you, but I was impressed with this package.

Oh, by the way, we now carry this software at SCE. And if you are machining on a Tormach mill, we wrote a Tormach-ATC specific post just for you. Just ask for it with your order, it's free.

John B



CamBam CAM software
What we do with our Tormach CNC mill...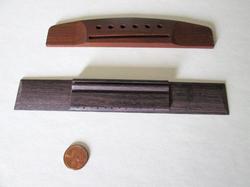 As a labor of love, I play classical guitar and enjoy building guitar parts on my Tormach for my luthier friends Kenny Hill and Matt Mustapick as a side business under the 'Santa Cruz Originals' name brand. The good folks at Tormach were kind enough to feature a 'Success Story' regarding this on their website. Thanks to Andy and Julie at Tormach.

Tormach Luthier Success Story link

You can hear Hill Guitars in our Santa Cruz Guitar Orchestra concerts that I play in. Several of our members play Hill Guitars, myself included. They are very, very fine instruments, and I'm proud of the small contributions I can make to Kenny's art. If you are interested, here's a link to SCGO website. In the photos I'm the Old Pharte with the beard.

Come hear our next SCGO concert on Friday, May 24th.

Hill Guitar Company

John Bower
Owner, Santa Cruz Electronics
Store Hours
Santa Cruz Electronics is open seven days a week for your convenience!

Monday through Friday: 8:30am to 8:00pm
Saturday and Sunday: 9:00am to 5:00pm
Phone Number: 831-479-5444
Address: 2808 Soquel Ave. Santa Cruz, CA 95062



Map to Santa Cruz Electronics